BOOK WITH LIBERTY PLAZA  & HOTEL
Reserve Now
WELCOME TO LIBERTY PLAZA & HOTEL
Relaxing Pleasure
Located by the beach in the city center of Novalja, Liberty Plaza & Hotel invites you on a relaxing stay filled with sunbathing and culinary discoveries.
Brand new Liberty Plaza will pamper you with modern rooms and amazing infinity pool. Enjoy a romantic sunset and spectacular sea view from one of our modern equipped rooms. Sea, beautiful beaches and a host of entertainment facilities will make your holiday more enjoyable.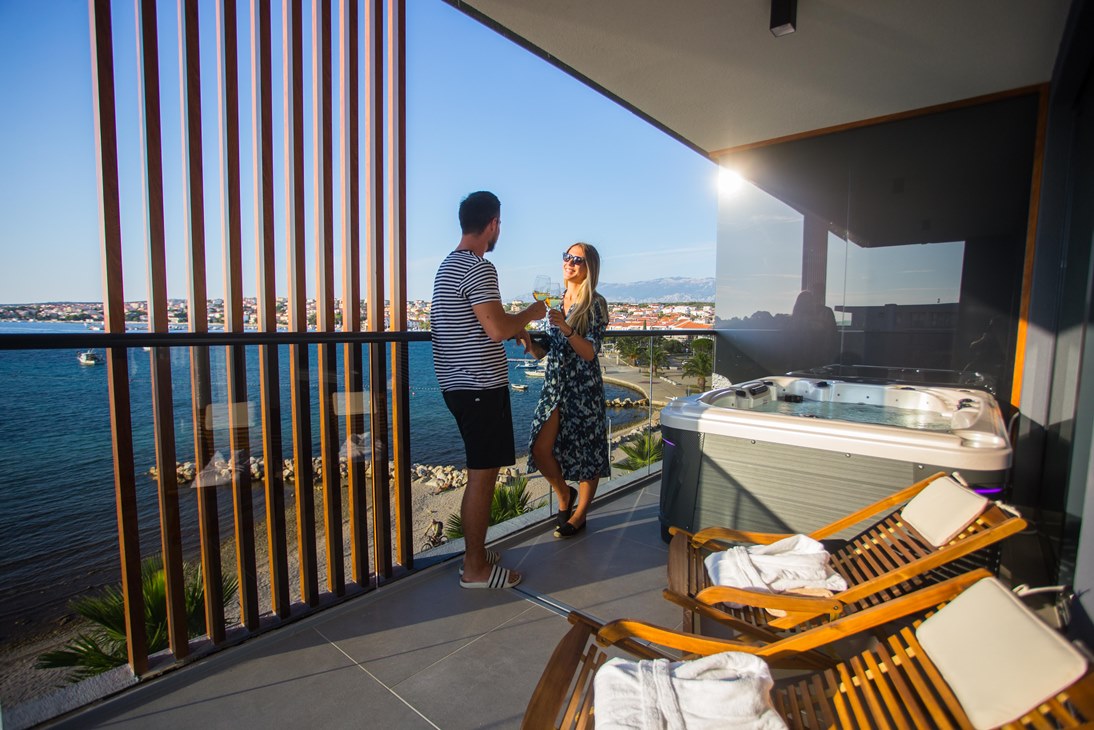 AVAILABLE APARTMENTS
LIBERTY PLAZA
AVAILABLE APARTMENTS
LIBERTY HOTEL
Enjoy & Remember Great Times with us
Stay informed of current special offers on time. Subscribe for the newsletter
" Liberty Hotel is the only hotel in the city which is located directly at the beach. Great pool, breakfast, and terrace with sea view. I would definitely recommend it. See you next year. "
" One of the very best hotels I have ever stayed at. Very closer to the beach and great atmosphere. "
THINGS TO DO IN NOVALJA
Activities & Properties
Water Activities
Whether you're a fan of kayaking, diving, jet skiing, fly board or parasailing Novalja is a paradise for those looking to explore the Adriatic. Speed boat excursions to the nearby islands, snorkeling, diving and paddle boarding are some of the most popular water activities on the island Pag.
Cycling
The cycling routes in the island Pag vary from easy to difficult and from short to very long accommodating all types of cyclists. Some of them offer real adventure and require professional sports and recreation equipment while other trails are less demanding and ideal for casual holiday participants.
Trekking
The region is ideal for trekking, with many hiking paths connecting the southern and northern part of the island through olive trees and stunning stone landscapes. One of the most beautiful trails in Croatia "Life on Mars" leads you through Metajna to experience an unforgettable view and discover the most beautiful beaches of the island of Pag.